About Us
Founded on January 15, 2020, Huayun machinery India Pvt, Ltd. is a wholly-owned subsidiary of Hefei Huayun Machinery Manufacturing Co., Ltd.We sells two fluid equipment series products: dispersion, grinding, emulsification equipment series and industrial pump series. Dispersing, grinding and emulsifying equipment include: tank,reaction kettle, mixing equipment, dispersing machine, emulsifying machine,batch mixer, emulsifying pump,inline mixer, sand mill,bead mill, filling machine, laboratory dispersing emulsifying equipment, paint production line, non-standard chemical equipment, etc..Industrial pumps include: industrial hose pump/industrial peristaltic hose pump, sanitary pump, split pump, pipeline pump, fluoroplastics chemical centrifugal pump, stainless steel chemical centrifugal pump , vertical multistage pump, submerged pump, sewage pump, self-priming pump, water supply equipment, etc. Relying on the accumulation and experience of the parent company serving more than 3000 customers at home and abroad for more than 20 years, Huayun machinery India Pvt Ltd adheres to the tenet of "integrity, quality and service" as the enterprise development, and is determined to take root in India and provide high-quality products and services for local customers in India.
---
High Speed Dispersers are standard workhorses used throughout the chemicals, plastics, coatings, inks, paints, adhesives and other industries. Their primary purpose is to incorporate powders into liquid and break down particle agglomerates to produce a fine dispersion.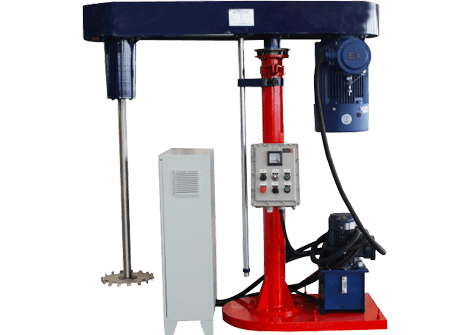 ---
Batch mixers is developed and manufactured by us based on world-class advanced technology, every specification is the most leading, the quality strictly comply with GMP requirements and ISO9001. Especially apply to food, beverage, chemical, petrochemical, pigment, dyestuff, paint and pharmacy industry, the structure is compact, simple operation, lower noise and stable running, its most important advantage is there is no grinding medium during whole process. And its function includes high shear, dispersing, homogenizing, mixing and transferring.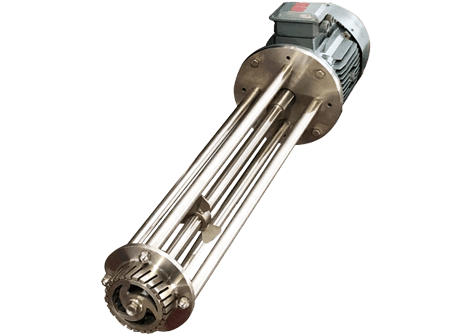 ---
The high shear inline mixers working chamber is equipped with one set, two sets or sets of rotating stators, there are end suction ceilings and horizontal cantilever structures. Each level is two to six layers, and is composed of primary, secondary or three stage high speed rotating stators. The motor and the working head are elastically connected. The bearing can be greased or lubricated, it is easy to disassemble and install, and the cost of replacement parts is low. The double-faced mechanical seal is used. The applicable temperature is -20—140 degree celsius, and the temperature range needs to be customized.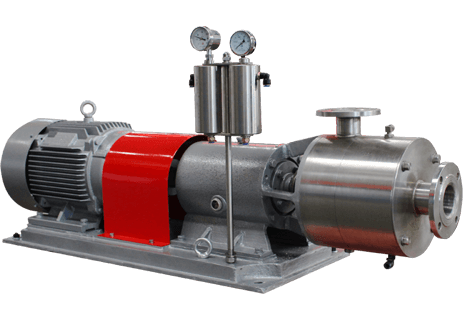 ---
Horizontal bead mill is a continuously-processing grinding and dispersing machine with a horizontal chamber. It is the most widely used, most advanced and most efficient grinding equipment. Huayun horizontal bead mill can be divided into disc type bead mill, pin type bead mill and turbine type bead mill based on the shape of the working part for the grinding medium.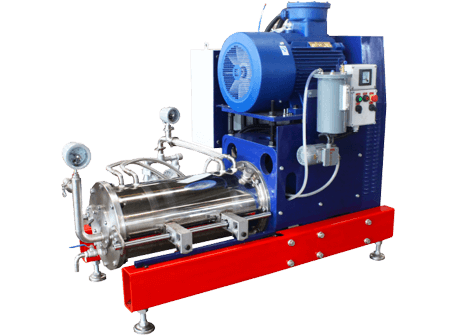 ---
Huayun Machinery India Pvt Ltd can provide kinds of solutions professional consulation project design manufacturing installation debugging production technical support and raw material supply and other complete services.Huayun paint production lines meet your various production capacity from 500 tons -1000000 tons per year accept customized requirements.